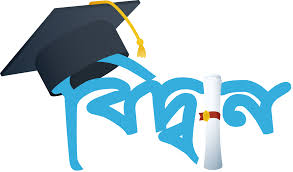 In this digital world every single sector wants to digitized, then why not the education sector. Especially the base of education sector like school and college they are facing the problem when it comes to a huge number of data. Here the leading software company of Bangladesh DevsZone comes up with a wonderful, school management software called Bidyaan which reduce all the manual work transaction and provide you best software for schools.

What is Bidyaan: Bidyaan is an advanced Education Management System in Bangladesh. It is the best solution for any type of educational institutes to automate the management process. It is a paperless automation solution for today's modern educational Institution.

Why Bidyaan is best: To be frank, we have several best school management software in the market However, you have to do some researches to find the best School Management System for your school or college. This blog should support you in your educational activities and reduce your efforts for it. Picking the school administration isn't a simple assignment, you need to check a number of highlights and need to contrast the same and various competitors. Bidyaan is an advanced school management software for the modern education system. Bidyaan have all of the important elements which make a system best. It simplifies the interaction among Administrator, HR, Exam control, Teacher, Students, Parents, Librarian and Transport Manager. A dynamic website is integrated with this software with various designs. Bidyaan is for all kinds of an educational institution. For Schools, it is the Best School Management System in Bangladesh, for Colleges, it is the Best College Management System in Bangladesh.
Conclusion: In the end, we come up with the decision that Bidyaan a school management system which help administrators of school raise their productivity and reduce the time and effort required to manage schools and accurately organize school data. So we can admit that Bidyaan is the best school management software in Bangladesh.