DevsZone provides world class IT Training in Bangladesh.
DevsZone IT training helps you solve real-world practical computing issues and practice for certification exams.
DevsZone has world class lab for provide IT Training in Bangladesh.
Whether you're an established professional or new to the field, DevsZone IT training will give you the expertise you need in a specific technology. When you learn from our internationally certified trainers, you can be confident that what you'll learn will be accurate, complete, and up to date.
DevsZone career and corporate training solutions turn ambitions into marketable skills and business goals into results. DevsZone has trained more people to make the most of technology.
DevsZone is one of the best IT training institute in Bangladesh that focused on different types of IT Trainings including Programming, Software Development, Website Development, Graphics Design, Linux Server Administration and Windows Server Administration. DevsZone also provides training for industrial attachment. We have a course book of industrial training where you can see all of our proposed courses for industrial attachment program.
We are trying our best to provide our students a good environment for learning new things. We provide lecture sheet in every class and individual computer for each student. Students can also share their problems in our Facebook closed group for every course. We have designed our course in such a way that anyone who has basic computer knowledge can take the training. But we are specially focus on CSE students from different universities.
Here you can get Skilled & Quality instructors for provide IT Training in Bangladesh. Most of them are internationally certified. They have vast practical knowledge and they are working as programmer, developer in greatest company of Bangladesh. They are very friendly with students.
For more information about DevsZone, please visit DevsZone's official website.
Here is the link: https://www.devszone.com/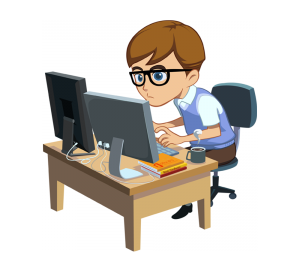 IT TRAINING IN Bangladesh