Education Management System is reliable for Institutions. Nowadays internet is the most important part of our life. We are using the technology in the more robust manner now. An Education Management System is a software that helps educational stuff as well as many corporate organizations various administrative tasks which is related to registration, reporting and tracking of classes also training sessions. A system is a great platform to maintain multiple tasks and works easily 27×7.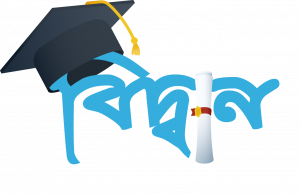 Education Management System
To get the best Software Click Here.
Some popular Education Management Systems include Administrator Panel, Student Panel, Teachers Panel, Parents Panel, HRM, Transportation, Exam Control, Certification and much more. This is quite a one-stop solution.
Let's discuss the benefits of using an Education Management System.
Administrative Works
What usually do a School Management System or College Management System? They have lots of administrative work. It takes a lot of time to do this. Managing every task are also difficult. Need to take record o every action. It's really a viral portion. But using an Education Management Systems it will be more easy to maintain the stuff. It's very secure to keep records and anytime they can access.
Customization Features
Every School Management Software or College Management Software have individual different tasks. So, is it create any problem to use this software. The answer is no. Because Education Management Systems are fully customizable. A reputed software development company like DevsZone can develop Education Management Software based on their requirements. So, no worries with this.
Collaboration Tools
A good system must need collaboration tools like email, messaging, SMS. With this features peoples can communicate with each other. Any report can be provided to the parents. It establishes a bonding.
Parents Panel
Nowadays parents become so much worried if their child becomes to get back to home. They feel very tensed. Also, they are worried about their children attendance and result. But with Education Management System they can easily get the students results, attendance, transportation vehicles. They become more relax.